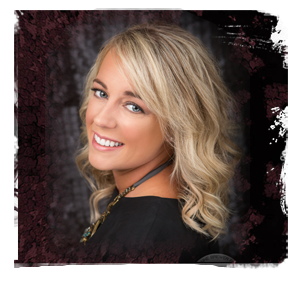 ...the owner of Artistry in Motion, was a Teaching Fellow at East Carolina University and graduated with a Bachelors of Fine Arts degree in Dance Education. 
Her dance career began at age 4 at Lane Dance Academy and developed as she trained with numerous professionals and choreographers such as Frank Hatchett, Michelle Dorrance, Dena Rizzo, Gene Medler and many more.
She has performed with various dance teams and continues to attend conventions to broaden her dance technique and dance experience. After college, Brooke received her DIVIDA Ballroom Certification at the North Carolina Ballroom Teachers' College.  She then lived in New York and taught preschool creative dance at New York Kids Club while interning with Parsons Dance Company and dancing with bnw:dance Company.
Being a native of Smithfield, she is delighted to bring back her knowledge and experience to share with children of the area and keep her passion for dance alive.  She looks forward to sharing her love for dance and the arts with all of her students.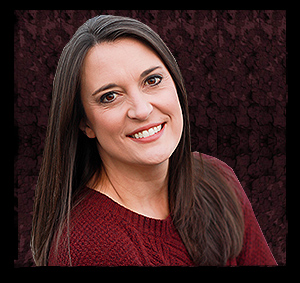 Kara Smith began dancing at the age of 3 at Myrick's School of Dance in Roanoke Rapids, North Carolina. While there she developed her dance skills in clogging, tap, jazz, and ballet.
  While at Myrick's School of Dance, she was a member of a competitive clogging team starting at the age of 8. A 2006 graduate of North Carolina State University with a Bachelors Degree in Biological Sciences, she is employed by GlaxoSmithKline as a chemist. In 2010, Kara became a licensed Zumba instructor. She has been teaching Zumba at AIM since March 2011 and in charge of the Clogging Program since 2012.
  Kara was born and raised in Roanoke Rapids, NC. She is a member of a large family with two sisters, one brother, 4 nieces, and 2 nephews. She currently lives in Zebulon, NC and is a proud boy mom to Bryson & Easton.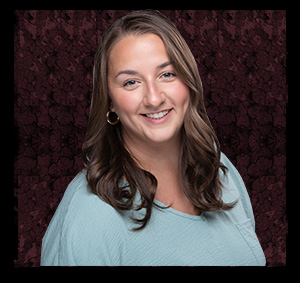 Miranda Magro began dancing in the Philadelphia area at the age of 2, competitively since the age of 8. After graduating, Miranda went on to dance under Sea World Parks and Entertainment, specifically with Sesame Place, where she was given publicity and performance opportunities across Philadelphia and New York City. She then was hired by V-Star Entertainment, where she spent 2 tours dancing internationally with Sesame Street Live. Miranda has also spent years traveling with the Star Dance Alliance where she mastered all aspects of the competitive dance industry, including directing. Miranda has been teaching since the age of 15 and continues to receive choreography, entertainment, and technical excellence awards for her work in numerous styles of dance. Miranda is a committed teacher, mentor and coach to all of her students, taking immense pride in being a part of their journey and successes.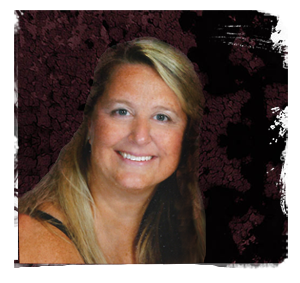 Bonnie is a native of Johnston County and a graduate of the University of North Carolina at Chapel Hill. She studied dance for 19 years with concentrations in tap, jazz, ballet and acrobatics.
Bonnie worked as an acrobatic instructor at Lane Dance Academy in the 1990's and began teaching again last year at Artistry in Motion. She sees acrobatics as an extension of dance and feels that the flexibility and strength that come from acrobatic skills enhance your dance abilities. Bonnie knows each child learns at his/her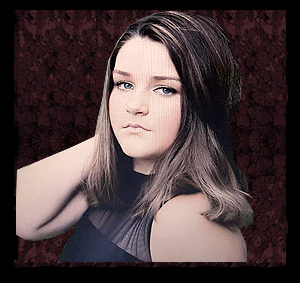 Tracy McWilliams began dancing at the age of 18 months at Wake Forest Academy of Fine Arts in Wake Forest, North Carolina. At age 4 years old, she was invited to their competition team and at age 10 she moved to their Elite Ensemble Team. During her time there, she trained in jazz, contemporary, lyrical, tap, clogging, hip hop, ballet, and pointe.
Currently, Tracy is obtaining her BFA for Dance Performance and Choreography with a Minor in Composite Science on a Pre-Physical Therapy track at East Carolina University. She has dreams of one day creating a physical therapy practice specifically geared towards dancers and to eventually own her own dance studio and physical therapy practice. While at East Carolina University, Tracy has performed in many student choreography pieces as well as many faculty choreography pieces for "Main Stage" performances such as Fall Dance and Spring Dance.
Tracy was born in Raleigh, North Carolina but lived in Wake Forest, Wilmington, and Rolesville throughout her life. While she is living in Greenville, North Carolina for school, her family currently lives in Rolesville, North Carolina which is where she will always call home.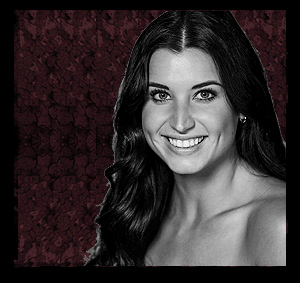 From student to teacher, Catherine White has shared her love for dance with Artistry In Motion since the studio opened in 2009.
  In 2021 Catherine graduated as a double major from East Carolina University with a BFA in Dance Performance and Choreography and a BS in Communications Public Relations.
  Catherine's professional dance experience includes training alongside Radio City Rockettes in New York City, studying dance abroad at Trinity Laban Conservatoire in London, England, and being selected as a finalist for NFL Cheerleading Teams.
  Catherine is excited to share her passion for dance with her students. She hopes her students will not only grow in their technical abilities this year but also in their confidence, friendships, and creativity.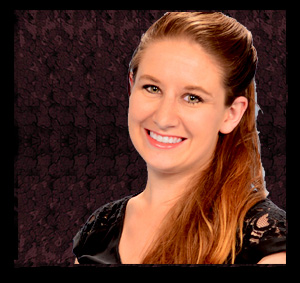 Megan Lynn Norris graduated with a BA in Dance Choreography and Science (magna cum laude) from Goucher College. At Goucher, she had the privilege of working with Christopher Fleming, Heidi Henderson, Zippora Karz, Larry Keigwin, among others and was a member of the Moving Classroom Project, an outreach program integrating arts and academics for Baltimore City schools. Megan also studied at the Universidade Federal do Rio de Janeiro, the Deborah Colker School in Brazil, Central Pennsylvania Youth Ballet, Richmond Ballet, and Point Park University. Professionally, she performed in NYC with Isabel Lewis and the Matthew Westerby Company.
  In 2012, Megan founded her own professional company – Asterial Dance. She directed and produced over 40 different performances, including: full-length seasons of her original choreography in Philadelphia, Baltimore, and NYC, the Biomorphic Dance Festival for emerging choreographers, and the Upsurge Choreography Platform for emerging dance companies. Megan collaborated with her dancers to create works that mix elements of improvisation and athletic, technical movement that physicalized different human experiences. She also pushed the boundaries of established technique by experimenting with non-traditional props, scenic elements, lighting, and stage spaces. Megan's choreography has been featured at the Performance Garage, Ailey Citigroup Theater, White Wave John Ryan Theater, Dixon Place, Hudson Guild Theatre, West End Theater, and Secret Theatre. Through her company, she also taught many forms of dance at the Salvation Army Times Square to underprivileged youth. Megan was also the co-leader of the Journey Church Dance Team, where she choreographed, as well as envisioned and directed a day-long Good Friday Interactive Visual and Performing Arts Experience.
  Megan is an ABT Certified Teacher, who has successfully completed the ABT Teacher Training Intensive in Pre-Primary through Level 3 of the ABT National Training Curriculum. She has been teaching dance for 15 years throughout New York, New Jersey, Maryland, and North Carolina, serving on the faculty at Ballet Academy East, Dancewave, Mid-Maryland Performing Arts Center, Ridgewood Performing Arts Center, and Steffi Nossen School of Dance, among others. Megan served as the Ballet Program Director at District Dance, where she pioneered District Dance Theatre, Budding Ballerinas outreach program, Pop In & Plays, and also produced Adventures in Oz. She is also Progressing Ballet Technique certified and her knowledge of the human body, from both studying Biology and working as a personal trainer, gives her students an opportunity to understand movement from an anatomically correct perspective.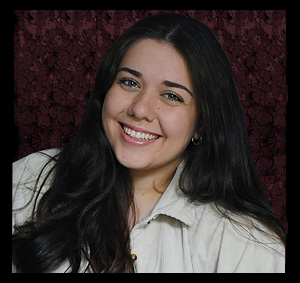 Emma Kenney is originally from Lancaster, CA, but spent most of her growing up years in Colorado Springs, CO. She has been dancing for nearly 20 years and has trained extensively in a variety of styles including Tap, Jazz, Lyrical, Contemporary, Hip-Hop, Ballet, Acrobatics and Modern. Though she loves all of the styles, Emma's favorite has always been Tap. She has had the privilege of learning from some of the best in the country, such as Ryan Lohoff, Angela Carter, Gregg Russell and Donovan Helma.
  Emma began teaching and creating choreography when she was 14, and became a full time dance instructor straight out of high school. Emma also danced competitively for 7 years, and performed for Davis Contemporary Dance Company: the Next Generation for 2 seasons. After her senior year of high school, she was promoted to Apprentice with Davis Contemporary Dance Company.
  Emma moved to Clayton, NC in June of 2021. She is excited to share her passion with a new dance community, and is so grateful for the opportunity to inspire young dancers the same way her mentors have inspired her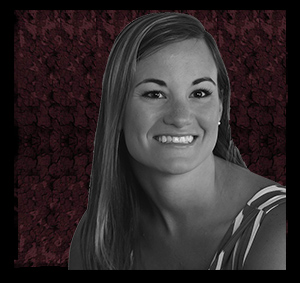 Vanden Sharpe graduated from UNCW in 2011 with a B.S. in Finance and Economics. Vanden started taking tumble at the age of 4 until she graduated from High School. She was a member of the Triad Tumblers at Dance and Tumble Creations where she won top awards in Dance/Tumble Competitions. She started assisting with tumble classes throughout high school. From 2007 to 2011, Vanden coached the Artistic Gymnastics Team at Carolina Gymnastics Academy in Wilmington, NC (levels 3-6). She also attended several USAG Spotting Clinics. Vanden has been teaching Tumble Classes and Tumble Teams at Hunter's Dance since 2011.  Vanden is married to Cliff Sharpe and has 2 daughters and one son, Scarlett, Reese and Banks. Vanden loves working with children and enjoys watching the students' progress from year to year!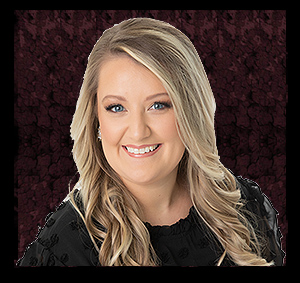 Meredith Sinclair is a North Carolina native and began dancing at the early age of 3. She has studied in various styles including ballet, pointe, jazz, lyrical, contemporary, improvisation, modern, and hip hop. One of her favorite memories as a dancer was having the opportunity to perform in the Macy's Thanksgiving Day Parade in New York. Meredith graduated from Meredith College in 2020 with a B.A. in Dance Studies with a concentration in Private Studio Teaching and a B.S. in Business Administration. While attending Meredith College she was a member of the Meredith Dance Theatre and Meredith Jazz and Tap Company. During the 2019-2020 academic year she served as the Co-Manager of MJTCo. She has choreographed many pieces which were selected for Gala performances at Meredith College. Meredith has also interned for the American Dance Festival during the 2019 summer festival as the Dean's Assistant in the School Office. Since graduating in 2020 she has been teaching and is excited to be a part of AIM! Her choreography has received several overalls and speciality awards, including being selected to perform at the standing ovation competition at Encore DCS Nationals 2022. She is excited to share her knowledge and love for dance with all of the students and families at AIM!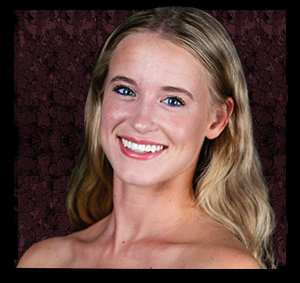 Elizabeth Bailey is a recent graduate of East Carolina University with a BFA in Dance choreography and performance and a Natural Science composite minor. Elizabeth is a creative interested in connection and collaboration with others in artistic spaces. She has trained at American Dance Festival through their Summer Dance Intensive where she was able to perform in the Footprints performance under choreographer Tatiana Desardouin who is the founder of Passionfruit Dance Company in New York City. Elizabeth also had the privilege to teach and take classes at Dance Centre Kenya in Nairobi, Kenya where she participated in a dance exchange with Artists for Africa and Project Elimu. In the future, Elizabeth plans to explore performance opportunities in concert dance works as well as work with independent choreographers and dance collectives. Elizabeth is so excited to be working with Artistry in Motion and cannot wait to see what this year brings!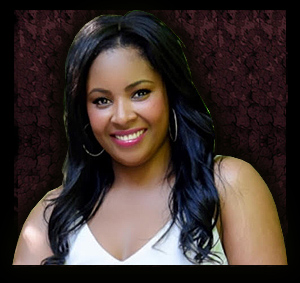 Kristina Loflin graduated from Meredith College in 2011 with a B.A. in Dance and Communication. While attending Meredith, Kristina was a member of the Meredith Dance Theatre and the Meredith Jazz and Tap Company. Upon completion of graduation, Kristina opened Xtreme Challenge Athletics in Fuquay Varina, an acro and tumbling training facility that also offered track out camps, drop-in childcare, cheer and dance teams and private lessons to help athletes/dancers reach their goals.
  Kristina has worn many hats in the competitive dance and cheer world. From judge, choreographer, event director to her current role as an Operations Specialist within the Scoring & Judging Department for Varsity All Star; She strives to educate not only the technical skills but also the performance skills that will help every person feel confident on stage. Kristina is excited to share her passion with the students at AIM and looks forward to a fun and successful season!
(919) 938-6210
603 Brightleaf Blvd.
Smithfield
North Carolina 27577