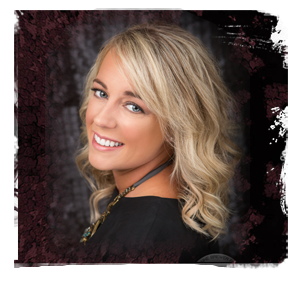 ...the owner of Artistry in Motion, was a Teaching Fellow at East Carolina University and graduated with a Bachelors of Fine Arts degree in Dance Education. 
Her dance career began at age 4 at Lane Dance Academy and developed as she trained with numerous professionals and choreographers such as Frank Hatchett, Michelle Dorrance, Dena Rizzo, Gene Medler and many more.
She has performed with various dance teams and continues to attend conventions to broaden her dance technique and dance experience. After college, Brooke received her DIVIDA Ballroom Certification at the North Carolina Ballroom Teachers' College.  She then lived in New York and taught preschool creative dance at New York Kids Club while interning with Parsons Dance Company and dancing with bnw:dance Company.
She is currently also pursuing a Masters degree in Public Administration with a concentration in Arts Management from NC State University in hopes to use this degree to further the progression of Artistry in Motion within the community. Being a native of Smithfield, she is delighted to bring back her knowledge and experience to share with children of the area and keep her passion for dance alive.  She looks forward to sharing her love for dance and the arts with all of her students.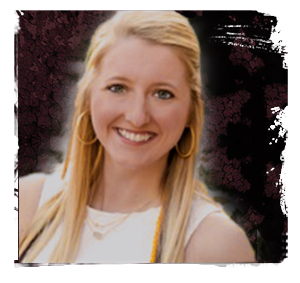 ...has been dancing since the age of four. She started competing at the age of 12 in numerous genres of dance including jazz, tap, ballet, lyrical, hip-hop, clogging and musical theatre.
Throughout her competitive career she was awarded numerous awards for solos, duets and group pieces she was part of. Her junior year of high school Brittany began teaching where she then discovered her true passion.
After graduating high school Brittany attended Meredith College in Raleigh, NC where she obtained a Bachelor of Arts in Dance Studies and a Bachelor of Science in Business Administration with a minor in Marketing. At Meredith, she was a part of the Meredith Jazz and Tap Company, Meredith Dance Theatre and President of Nu Delta Alpha. Throughout her time at Meredith she performed at the American College Dance Festival for three years and was chosen to dance under various guest artists including Julia Rhoads, Kristin Sudeikis, and Tina Marie Custer. Brittany also received numerous honors from faculty at Meredith such as the Outstanding Leadership and Metamorphosis awards.
Brittany is so excited to be a part of AIM and cannot wait to see her students grow and develop a love for dance just as she has.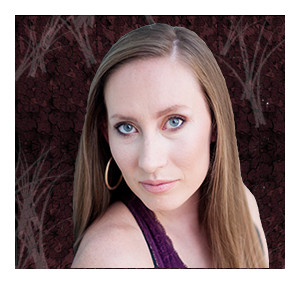 ...has danced since a very young age and received her training at various studios in the Raleigh area, studying ballet, pointe, tap, jazz, contemporary, Broadway, and musical theater.
Chelsae Green has danced since a very young age and received her training at various studios in the Raleigh area, studying ballet, pointe, tap, jazz, contemporary, Broadway, and musical theater. She is an alumnus of the Meredith College, where she received her B.A. in Dance Studies. After graduating, Chelsae worked at North Raleigh Christian Academy as the Director of the Dance Department, as well as the Choreographer for the Theater Department's annual musical productions. Chelsae has choreographed musicals including West Side Story, The Little Mermaid, Mary Poppins, Tarzan, and Phantom of the Opera. In 2006, she and her parents founded a dance studio in North Raleigh - Field of Dreams Performing Arts Conservatory. Chelsae is an ABT® Certified Teacher, who has successfully completed the ABT® Teacher Training Intensive in Pre-Primary through Level 7 and Partnering of the ABT® National Training Curriculum. She is excited to be part of the Artistry in Motion family!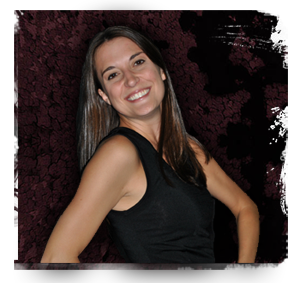 ...began dancing at the age of 3 at Myrick's School of Dance in Roanoke Rapids, North Carolina. While there she developed her dance skills in clogging, tap, jazz, and ballet.
While at Myrick's School of Dance, she was a member of a competitive clogging team starting at the age of 8. A 2006 graduate of North Carolina State University with a Bachelors Degree in Biological Sciences, she is employed by GlaxoSmithKline as a chemist. In 2010, Kara became a licensed Zumba instructor. She has been teaching Zumba at AIM since March 2011.
Kara was born and raised in Roanoke Rapids, NC. She is a member of a large family with two sisters, one brother, 4 nieces, and 2 nephews. She currently lives in Zebulon, NC with her husband Chris and their four legged daughter Keeper.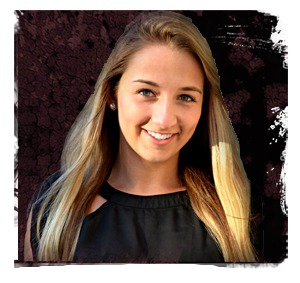 ...is originally from Bucks County, Pennsylvania, where she has gained over 15 years of dance education under the direction of Kay Rudolph and Kathleen Rudolph-Ross.
During high school, Miranda began assistant teaching at her local dance studio, and at age 15 was an apprentice teacher. After graduating from Council Rock High School South, Miranda received her associates degree in psychology, and began teaching in styles of hip-hop, tap, and jazz to classes of all ages, where she went on to create her own competition team. While teaching at her local studio full time, she began dancing professionally under Sea World Parks and Entertainment at Sesame Place as a performer, where she was also given publicity opportunities around Philadelphia and New York City. Miranda then was hired under VStar Entertainment and Sesame Street Live! where she spent a year traveling the United States and Canada on two national tours as Bert, The Count and Grover, performing for public figures such as Jimmy Fallon, Carrie Underwood and Hillary Clinton.  Other performing experience in the Philadelphia area include spending a season on the Trenton Freedom Xtreme Dance Team, performing in the Philadelphia Thanksgiving Day Parades, halftime performance for the Philadelphia 76ers, and numerous local shows and charity events. Miranda has received numerous awards for her competitive choreography, including overall high scores regionally and nationally, regional titles for her soloists, excellence awards in tap, and a choreography award from the Star Dance Alliance. Miranda loves nothing more than being able to relate with the younger generation through dance!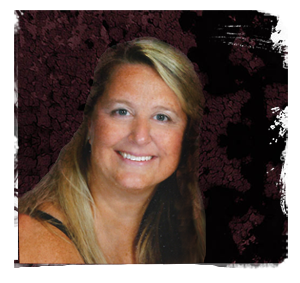 Bonnie is a native of Johnston County and a graduate of the University of North Carolina at Chapel Hill. She studied dance for 19 years with concentrations in tap, jazz, ballet and acrobatics.
Bonnie worked as an acrobatic instructor at Lane Dance Academy in the 1990's and began teaching again last year at Artistry in Motion. She sees acrobatics as an extension of dance and feels that the flexibility and strength that come from acrobatic skills enhance your dance abilities. Bonnie knows each child learns at his/her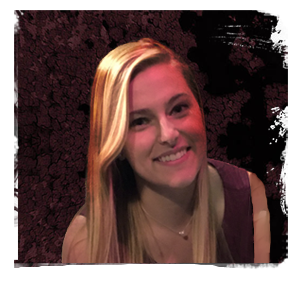 Katie Whitley began dancing at the age of three. At age 14 she joined the AIM family in it's opening year.
In 2011 she joined the competition team, and went on to become a part of the Jazz, tap, hip hop, clogging, and contemporary teams until her graduation last year. Katie has attended many dance conventions such as Showstoppers Convention, ECU Day of Dance, the NC State Dance Clinic, and many others which have helped her to grow as a dancer and choreographer. She also helped her teams to go on to win 1st place at multiple competitions and go on to compete at Dance Machine Nationals the past three years. She began as an assistant at AIM in 2011, and has been teaching independently for the past three years. She shows a passion for dance and teaching, and a love for the children in her classes. Her goal is not only helping them to grow as dancers, but also as individuals.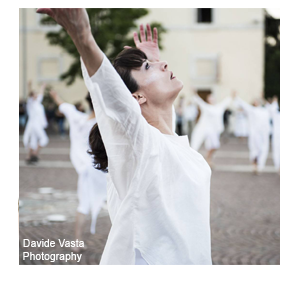 Danielle Cohen is a Los Angeles native who trained in RAD ballet technique at the Blair School of Music at Vanderbilt.
She performed with the Nashville City Ballet and several dance companies in San Francisco and Los Angeles, as well as appearing in music videos, movies, and television commercials. She completed her master's degree in Education at UNC-Chapel Hill in 2000, and her Dance Education Certification at UNC-Greensboro in 2016. As a performer, she last appeared in Jacqulyn Buglisi's The Table of Silence in Perugia, Italy in August 2015.
(919) 938-6210
603 Brightleaf Blvd.
Smithfield
North Carolina 27577